I have fur - enough with the sweaters
And one day, I'll have my revenge, just wait...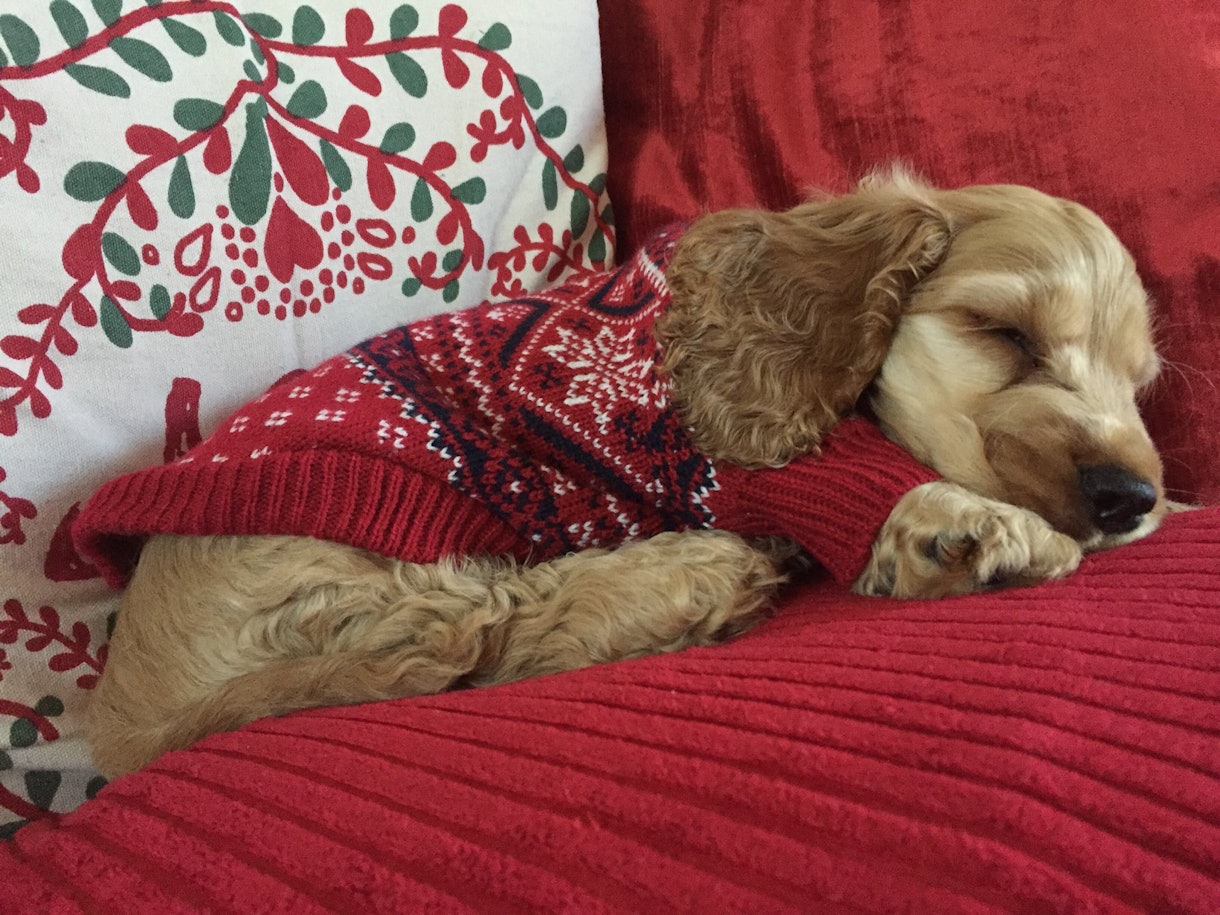 Everyone loves a cute dog, but put that cute dog in a sweater or hoodie and the Internet will go crazy. But don't be fooled, the right outfit can make your pup the next canine influencer or just fodder but memes.
Adorable hoodie for your pupper, comes in blue/white, black/white and red/cream.